The winery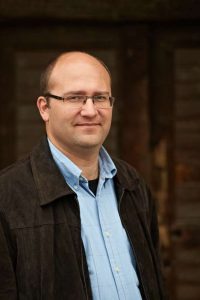 "I was already getting into winemaking while I was at university in the nineties and made my first wine in 1997. Since then, a lot of water has flowed down the river Garam (Hron). In 2006, I moved the press and barrels from my small cellar in Leléd (Lel'a) to a traditional press-house in Garamkövesd (Kamenica nad Hronom) built in 1882 and then also bought two derelict cellars nearby. We currently farm 2.5 hectares, but our land is growing a little in size each year, the cellars are becoming more attractive and the estate is developing." – March 2019, Attila Geönczeöl, winemaker – "we still have a lot of work ahead of us before we achieve our dreams, but we should never lose sight of where we have come from and who we are. The journey is as important as the goal…"
The winery is a family business, with the whole five-member family involved to a greater or lesser extent, although our parents, siblings and friends are also a great help.
We work according to traditional methods in the winery, with our cellars carved into the deep loess, thus ensuring constant temperatures and providing a marvellous backdrop. Since even our largest tank is only 1,100 litres, there is no overheating at the cellar temperature of 12°C, just naturally regulated fermentation. Our technology sounds simple: spontaneous fermentation, i.e. without cultured yeasts, and low levels of sulphur as well as long ageing on the fine lees, in oak and in bottle. However, since we do not wish to intervene too much in the natural process, this work is sometimes more difficult than you might think. We use both stainless steel tanks and oak barrels, including 220 and 530-litre barrels made from Zemplén oak as well as some barrels made from older, American oak. Depending on the grapes we've harvested, we decide what the wine might need, and then, of course, nature often overrides our ideas…
"Every vintage is different; what's more, we don't have decades or centuries of precedents to follow, so we are constantly learning about our vineyards' capabilities and our grape varieties' caprices. I am a trained viticulturist and oenologist and, as a wine writer and specialist consultant, I've travelled around the Carpathian basin and the world's wine regions. Therefore, I know all about large-scale methods, I know how to make "consumer-friendly" wines easily and quickly. However, I chose a different way. I could say untrodden, but more and more people are treading this path…"
We make a wide range of wines from various grape varieties, from our own grapes or those purchased from neighbours. Our own grapes are cultivated 100% organically.  We love experimenting. Late harvest, maturation on the fine lees, white wine fermented on its skins, traditional method sparkling wine, long barrel ageing, blends… We'd like to create wines characteristic to the region, yet which please both our palates and those of our target audience. We can only make one attempt per year, so we try to get the maximum from the harvest in every vintage. Of course, we already have some wines that we make in a similar way each year, although we may have to tweak a little each time due to the vagaries of the vintage: for example, Veltelini and Riesling.  They are slowly but surely being joined by St Frank and Pinot Noir.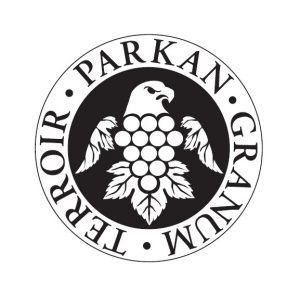 We are experimenting with classic, bottle-fermented sparkling wine production, as we see that we have wonderful grapes available for this every year.
We, however, need to equip the winery for wine tourism too, as we are increasingly receiving requests for this. Moreover, the Kamenica nad Hronom-Burda-Chl'aba hiking trail, which is increasingly popular every year, begins nearby.
We are also founding members of the Parkan Granum Terroir Winemakers' Circle, whose goal is to develop and promote the wine culture of the Lower Garam/Lower Hron region. The Winemakers' Circle not only organises joint presentations, but, as a professional community, also aids each other in their work.